How to Select the Best BPM Software for your Business
Posted on June 3, 2019 by Gautam T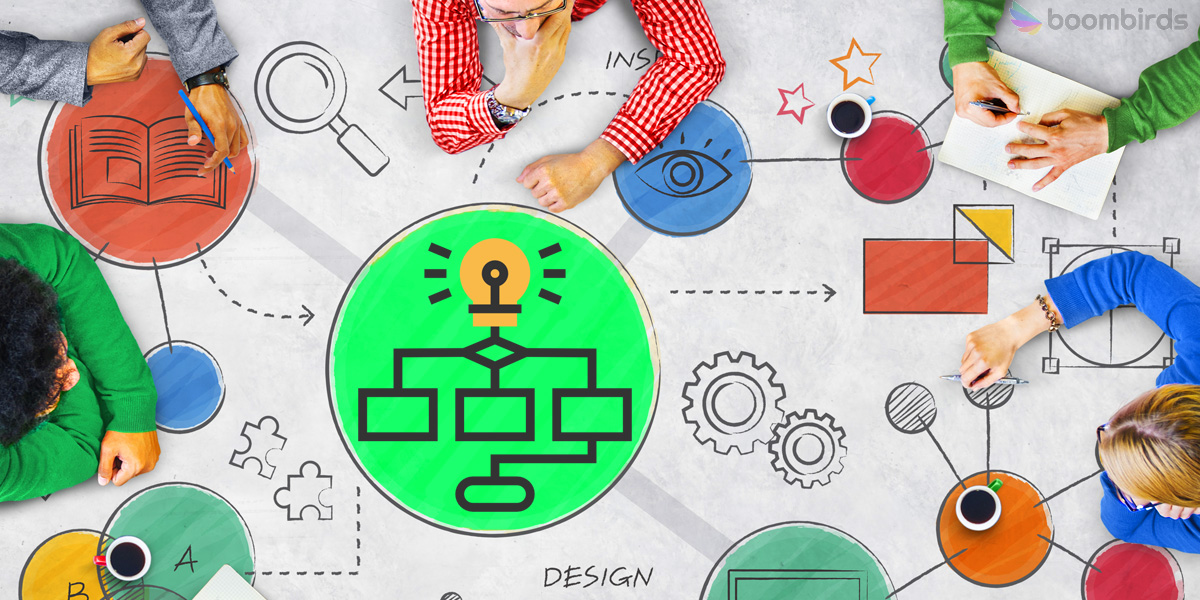 Yay! You have successfully launched your business. But hey wait, are you now looking for a good Business Process Management (BPM) software to properly streamline all your process workflows. Thanks to a multitude of innovative trends in technology, old mundane methodologies which once flourished have now taken a backseat. Solution providers are shifting their focus in developing tools that cope with real needs of the companies trading with a huge sum of data and process volumes.
The method of evaluating, searching, deploying, and purchasing a BPM tool is tedious. In the case of business process management software, there is no one solution to satisfy all your needs. Each solution has its own technical capability, strength & weakness. Hence, a large amount of time and in-depth analysis are required in selecting the best suitable solution & vendor.
To speed up your evaluation for the best business process solution, we provide you with the clear guidance of 'How to find the Best Business Process Management software that suits your business.' We have curated a wide range of buyer resources and articles to provide you with a full BPM software market overview.

Communicate and Connect with Everyone
Even before considering marketing your product, see how it would fit in your own organisation. It is important to make everyone in your organisation to understand your product clearly. Educate them about your product including benefits, working methodology, the problem it solves, its usage in the work environment, how it is different from other products in the industry. It is important to ask and answer these three questions:
WHY chose this product?
WHAT solution will this product provide?
HOW will you use this product?

Observe, Research & Learn
It is important to observe carefully during research and take notes of even the slightest of details such as the capability & features offered by the platform. As you might have been researching it for a long time, sometimes you might stumble upon products that provide solutions that are almost identical. To dodge such scenarios, get into the skin of the product. Dig down to the core values and specifications. Every minute detail counts, even the layout & design. Check out tools which have a simple user interface and are intuitive. Also check whether the tool has features that stand out from other tools already available in the market.
Analyse what you want
Brainstorm with your team and jot down the features you want, the product integrations you are looking at which can seamlessly integrate with your workflow management software. Accumulating all this information can help you get a clear picture.
Note down the Pros & Cons
This list is handy and helpful, most importantly when you need a visual aid or to think out loud. This list plays a crucial part while taking the final decision. Just make your list of 'Top business process management' in one column. In the next column list the benefits of the software and in another column note down the disadvantages. It may be a top 3 or best 5 list based on your preferences. Finally, choose the business software solution that fits all your requirements.
Ask Help
During the initial stages, it is natural to have a lot of confusions and doubts. Never hesitate to seek help. The BPM software provider only needs you to use their product efficiently. They will also suggest new features and highlights of the product. Generally, software companies don't customise based on requests. But some take their customer reviews very seriously and allow flexibility on product development.
To conclude, BPM software should include everything you need right now and everything you will need in the future to streamline your business process. Boombirds is a one-size-fits-all Business Process Management Tool that helps your business to grow and keep track of what matters the most to you.